Business Plan: Marketing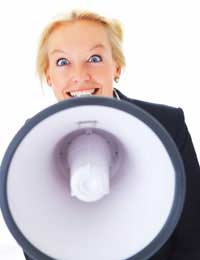 You may have the best product in the world; you may be set to provide the best service in the world. But if nobody's buying, you're not going to have a successful business.
You need to attract people to buy your business's product or service. To grow your business you need to:
Increase the number of clients
Increase the frequency of transactions
Increase the size of a transaction
For example, if you have 10 clients paying an average of £1,000 twice a year, your revenue is:
10 * £1,000 * 2 = £20,000
But if you have 20 clients paying an average of £1,500 four times a year, your revenue will be:
20 * £1,500 * 4 = £120,000
How can you do this?
You can achieve increases by changing your marketing mix.
The Marketing Mix
Marketing is not the same as, or just about, advertising.
The marketing mix consists of the "Four P's":
Product
Price
Place
Promotion
For Product some key factors are its appearances, its functionality, the quality, the service and support.
For Price it's things like discounts, loyalty schemes, finance options, and special offers.
For Place important factors are distribution, sales outlets, the geography of your market.
For Promotion you need to consider advertising, your sales force, public relations and how you go about promoting your product.
You could add more P's to the marketing mix: People, process, Physical evidence (e.g. premises).
So, your people will be significant in the way the business is perceived. You need slick processes to ensure your customers are well served and supported. Your premises will give evidence of how well your business is doing, how mature it is and how stable it appears.
All these factors go into the marketing mix.
Marketing Plan
When you first set up your business and are ready to start trading, it is important to do some planning for your marketing, and to give some indication of what this is your business plan.
There are several ways in which you could market your business:Media (Press, radio, TV ), Advertising, Direct mail, Tele-marketing, Sales people, Press release, Promotions, Exhibitions, Trade shows, Seminars, Collaborations.
There are other, more individual ways to market yourself and your business too:
Physical Networking
Chambers of commerce
Business link
Business Referral Exchange, etc.
Online networking
Ecademy
Facebook
LinkedIn
Speaking - Many groups want speakers - about almost anything. Tout yourself around to a related group and speak about your industry (they may not want a sales pitch).
Website - These days a website is essential for your business, and you will need to get your website noticed:
Links
Advertising (e.g. Google Adwords & ads on other sites)
Search Engine Optimisation
E-zine articles
E-books
Forums
To put a marketing plan together you need to decide what will work best for you. Where do people who might buy your product "go" - physically or virtually (online)? What will attract them to buy your product? How should you go about promoting your service? Will special offers be an incentive? How much can you afford to spend?
How Much Can You Afford To Spend?
It is a key question, especially in the early days of a business. Money will be spent on many things, and how much will you be able to allocate to marketing? If it very little, then you need to look for the free, or nearly free, options. Look up at the list again. Actually, there are quite a few free ones there – apart, of course, from the investment in time.
In particular, think about the networking and online options. These take time, but can be very cheap, but can get you noticed. For example, if you speak regularly at interest groups or industry associations, people will soon ask who you are, and what you and your business do. You can build a reputation for yourself – simply by investing in your time.
Whatever you do, you need a marketing plan, and you need to monitor it. What will be done and when? Followed by: Was it done and how successful was it?
Planning to market your business is essential if you are going to become known to potential buyers. An indication of your marketing plan should be included in your business plan.
You might also like...