Business Plan: What do you Produce?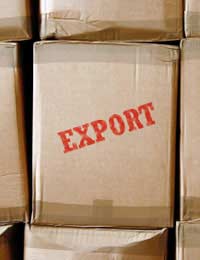 Do you know what your business does? Do you know what you really produce? That might change over time, and it should be reflected in your business plan. Whatever straplines you use, and whatever your mission statement says, your business plan should tell what you really do.
When you first thought about starting a business you probably had an idea. I know, I'll do this … or, I can do this better than them; I'll start a business.
But do those ideas still hold good? Is that still what you do?
Values
In constructing your business plan, you need to examine your business and personal values and your business vision.
It is always good idea to align your business values with your personal values? So, what are your personal values? Here are a few words to make you think, to assist you in identifying your true values:
Passion love kindness understanding

Creativity control winning integrity

Power order freedom pride

Ambition money equality knowledge

Recognition expertise flexibility variety

Routine harmony dominance team

Independence security innovative contribution

Inventive risk health stability

Community growth investing humour

Fun physical relaxation leading

Do any of those ring a bell with you?
Which half a dozen really stand out as important to you?
Those that do should be the basis of the values of your business. It is going to be much easier to run a business if its values and your values are the same. Your values will underlie the company's culture, and that will be reflective of your values and your personality.
Vision
The business vision should be an encapsulation of what your business does, and where you want it to be in the next three to five years. For example:
Within the next five years, grow ABC Logistics into an international property agency with annual revenue of £2m, providing property from around the world to UK property investors.
What does this business do?"Supply overseas property to UK investors," might be a stock answer.
Is that really what ABC Logistics does?
Does it "produce" the property? No, it certainly doesn't build any property.
Does it actually provide the property to UK investors? Probably not; it probably links investors to developers, and links them to other services: mortgages, foreign exchange, solicitors etc.
Without ever trying to mislead anyone, ABC Logistics does something a little different from what it says it does. And that is fine, but the people who own and work for ABC Logistics had better know what they really do. They need to know how to:
Get links to overseas property developers
Negotiate deals that will be attractive to their customers
Sell the deal
Link to relevant solicitors, mortgage providers, financial advisers, foreign exchange dealers, property management providers
Provide for visits to the developments
Design and print brochures and other literature
Present their developments
Follow through with after-sales service
What Does Your Company Do?
Of course you have to summarise what your company does for customers to understand quickly and latch onto you. But you and your people must know what you really do; what backs up the words; what makes the company tick. The business plan should say what you will really do: That includes your vision, but also goes down to your goals, strategies and objectives, saying what you will activities will be.
What about when your company is successful and begins to grow? What will your company do then?
It might to more of the same; it might expand; it might invest. Does the purpose of your company change? Should your business plan change to reflect what you really do? Yes! You might simply add a line: Invest 25% of the profit in property, stocks and shares
Now your company is an investment vehicle. This is how Warren Buffet developed his business, Berkshire Hathaway. It was originally a textile company; now it's an investment giant.
Think about it: what does your company really produce?
You might also like...