Business Planning Problems and How to Get Round Them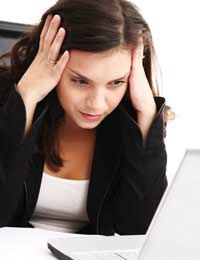 Using a business plan is fundamental to the sound running of your business, but writing a business plan is not without its problems. Here are few potential problems, and some advice for how to get round them.
Your Plan is Not Specific Enough
Be specific. Don't be vague. Remember that you may well be trying to convince investors to lend you money. They will need to know exactly what they are getting into. They may have several investment options, of which yours is only one.
Rather like a badly presented CV, they will quickly pass yours by if they don't understand what you're trying to tell them! If you're not looking for investors, then there is still a need to be specific. Writing your business plan is a blueprint for your business's work over the next one to three years. That is surely worth being clear about.
Lack of Information About the Market
For a new business, this is an area that is often neglected. People have a 'big idea' and go for it blindly, without concerning themselves about the market, the competition or even who might actually pay for their product. Before you dive headlong into starting up your business on the crest of an excitable wave, do some research.
You may not want to shell out a lot on research by third parties, but even the most basic search on the Internet and through directories will give you some idea of who's doing what in your market. Don't hide from the possibility that you may not be the first to have come with your idea or something very similar. That doesn't mean you won't be successful, but it does mean you will have to come up with a unique selling point or a fresh way to market your product.
Inaccurate Finance Forecasts
If finance forecasts are such that reality turns out better than forecast, then all well and good. Sadly, finance forecasts for a new business tend to be too optimistic, and therefore reality is worse than the forecast. That can make life difficult, as the money you hoped would be coming in doesn't. It pays to be pessimistic with your forecasts. Make your forecast. Then halve the number of sales; double the expenses. How do those forecasts look now? Could the business still run?
There is no point in being too optimistic to convince investors to give you some money. If your business fails to live up to expectations, you'll never be able to pay them back, nor yourself. Don't delude yourself with wild figures that in all probability will never happen. Err on the side of caution and see if your business is sustainable.
You Don't Know Who to Ask
It can be difficult to know who to ask for their input into your company's business plan. Obviously, if you are a big company, you can't ask everyone. If you are a small business, however, you can ask everyone: so do. Get their opinions. It will help them to feel involved and you will probably get some good ideas and valuable insight into how your people view the business and where they think it should be going.
If you are a bigger business, then getting everyone involved in the whole process is impractical, but you can still invite their ideas, by form, online, written down. Give them the opportunity to see the current business plan, and ask them what they think should be in the next one. Most people will not contribute, but you should encourage participation to make them feel part of the whole business.
The Plan Contains Mistakes
Most people who read your business plan will be irritated by small mistakes. It will give them a feeling that if your plan is sloppy, then so are your business practices. It might make the difference between an investment and none. It is easy to think that what you've written is clear; it is another thing for it to make absolute clarity. Get your plan professionally proofread. For a few pages, this should not cost much and will be worth it if it really secures an investment.
Check the numbers. Make sure they add up. The best idea is to get two or three pairs of eyes to go through the numbers independently and make sure they stack up.
Conclusion
Business planning is a valuable exercise. Do not be put off by the potential pitfalls. There are ways to tackle everything. Maybe the biggest hitch is getting started in the first place. Don't delay: get started on your business plan now.
HOW TO WRITE A BUSINESS PLAN IS FOR SALE.
This website is for sale [more info].
You might also like...