How to Create a Marketing Plan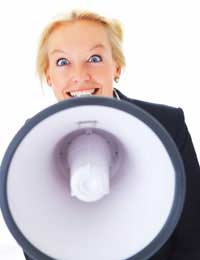 Marketing should not be a random exercise, done on a whim, because the business was a bit short of sales last month. Marketing should be part of an ongoing strategy. From that strategy you can build the marketing plan for your business.
Marketing Strategy And Mix
The marketing mix is often said to be based on the four P's of Product, Place, Price and Promotion. There is, of course, a fifth: people (i.e. customers).
The marketing strategy of a business should have the customer at its heart, as the one thing a business must do is reach its customers. That means that customer relations are important, and good customer relations depend of fulfilling a customer need, good after-sales service, value for money with sound profit margins, product development and innovation.
You also need to know about the size of your sales transactions. Small transactions may be easier to achieve, but will generate less revenue. Larger transactions will generate more income, but will be harder to achieve. However, you don't need to make as many large transactions to equal the income from many small transactions.
Market Research
Market research is useful and can reveal buying patterns now and in the past for your particular market. It will also help you identify what works best for your business and your product for your customers. That is what you are looking for.

All this needs to be understood within the context of your marketing budget. If you haven't identified that, then your need to do so. You can't know what you can and cannot attempt without knowing how much money you have to spend.

Putting together a marketing plan therefore depends on
Your customers
Your business goals
Your marketing budget
Your marketing plan should aim to target, not just new customers, but existing customers. It is easier to sell to existing customers than it is to find new ones. A mixture of old and new customers should be your marketing target.
In your marketing you need to tell the customers (existing and potential) what the benefits and advantages will be if they buy from you, rather than a competitor. If you have done some marketing and advertising before, can you identify what worked well, and what did not? It is useful to keep track of your campaigns as well as you can to determine how successful they have been.
Why Do Customers Quit?
You need to prevent customers leaving you for competitors. On the other hand, you do need to give customers of your competitors a good reason to buy from you.

Customers quit for the following reasons:
3% move away
5% develop other friendships
9% leave for competitive reasons
14% leave because they are dissatisfied with the product
68% quit because of the attitude of the business towards the customer
The customer really is royalty. You must cultivate your business and the attitudes of all who work for it to ensure that your customers don't fall into the "68%" category.
Marketing Plan
As stated above, marketing is not a random activity, and your business needs a plan.

Your product or service can be offered (marketed) as:
A commodity
Goods
A service
An experience
More and more these days, products or services are being marketed as experiences. Can yours? Can you engage the customer? Can you connect with them and offer them a memorable, pleasurable experience?
What should your marketing plan consist of? Don't over-complicate things. Look forward for 12 months, by month. What marketing actions are you going to take next month, the month after, etc. How are you going to measure their success? What follow-on actions are you going to take based on the results of your measurements?
Marketing should be a planned, ongoing exercise, part of an ongoing strategy. It should be based on customers having a positive experiences, and you should measure your activities and find out what works best for your business.
HOW TO WRITE A BUSINESS PLAN IS FOR SALE.
This website is for sale [more info].
You might also like...