Knowing Your Business Vision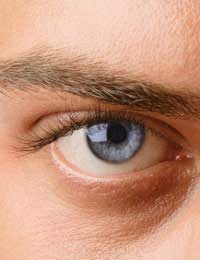 Coldly, a business vision is a view of what the business owners or senior management want the business to achieve in the future.
However, if you are the owner of a small business, then you should try and make your vision more embraceable (almost literally), and one that will energise you and the rest of the people working for the organisation.
You might not choose to make your business vision public, but you should make sure that all personnel working for the business know what the vision is.
For large corporations, getting the message of the business vision down to all personnel can be difficult as for an individual in the company, the vision can feel so far removed from what they do in their day to day jobs. There is no such excuse for a small business. Good leadership should mean that the business vision is passed on to everyone who works for the business as soon as they start their work – or even before.
The business vision is an integral part of the business plans for the company, encapsulating what the business is trying to achieve in a few lines, without going into too much detail. The business vision is different from the company mission statement, which is nearly always a public statement and is more of a memorable strapline. Here are a couple of examples:
Virgin Atlantic – Safety, security and consistent delivery of the basics are the foundation of everything we do
BBC – To enrich people's lives with programmes and services that inform, educate and entertain
The business vision is usually related to certain core values that should remain steady over a long period, and will be a longer statement that the mission. It should communicate the planned business growth and touch on strategies to achieve this.
To arrive at a business vision ask yourself the following questions:
What are your core services?
What are your core values?
Over what period do you want to make the vision last?
What do you want the business to look like at the end of that period?
What will make your business successful over this period?
Where is your market?
What is your passion?

What Are Your Core Services?

Examples:


Air travel
Investment services
Television and radio programmes

What Are Your Core Values?

Examples:


Innovation
Integrity
Environmental care

Period?

Examples:


What Do You Want The Business To Look Like At The End Of That Period?

Examples:


The most profitable in the industry
Increase profits by 150%
Increase sales by 300%

What Will Make Your Business Successful Over This Period?

Examples:


Increased marketing activity
Improved product quality
Improved customer service

Where Is Your Market?

Examples:


Local
Regional
International

What Is Your Passion?

This is almost a trick question, but not quite. It's not part of the business vision, but is your personal vision. There are no examples. But this is the one that will really energise you and your people. Do you have a real passion for the business? This is the one that will keep you and your business going when times are tough, when sales are down, when things have gone wrong; because the business is your passion. With passion in your vision, you will be able to strive for your personal and business goals. Make your vision literally visual (if only in your head), and make it happen.

So How About This As Fictitious, But Highly Possible Business Vision?

Over five years Superfly Travel will become a £20m turnover regional air travel business, providing private jet hire services in the south east of England by providing top quality service to all customers, while keeping within a defined carbon footprint.

And Your Passion?

To own five of the best quality jets in the private hire industry, because I love small jets.

HOW TO WRITE A BUSINESS PLAN IS FOR SALE. This website is for sale [more info].

You might also like...