Why Starting a Business in a Recession Can Work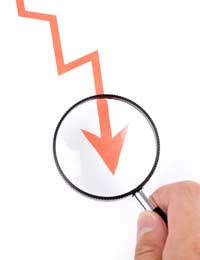 No one claims that starting a business during a recession is easy, but would-be entrepreneurs can make a success of it if they have the right proposition and energy to see it through to the good times.
Of course, with all the doom and gloom on our television screens and in our newspapers, with redundancies, businesses closing down and economic forecasts at a low ebb, most hopeful business people would shake at the thought of starting a new business in a recession.
How Will The Consumer Think?
It is true that starting up any-old business is not necessarily a guarantee of success, but if you have the right type of business, and you can come through a recession, then the future must be bright when the economy comes good again. Consider that, in a period of economic downturn, people will think very hard about what they are buying, they will look for value, and may buy smaller than usual: e.g. a smaller packet of food, less petrol, a shorter holiday.
Another way consumers might shop is to look for the same size at lower price. For business people that means looking for reducing their costs. In times of a recession you might be able to find:
Cheaper money
Cheaper office space
Second-hand office furniture
Second-hand office goods
Deals on services as other businesses strive for their own new business
Everyone is open to a deal in hard times (just think of all the retail sales we see in hard times).
One trend that is likely to come round in the next few years is that of reduced packaging. In consideration of the environment, consumers may rebel against over-packaged goods, and a reduction in packaging should also help to keep costs down.
Despite the apparent misery of an economic downturn, people still like to look for a special treat – but it has to be an affordable luxury. In the recession of the early 1990s Häagen-Dazs ice cream became very successful. Although considered a luxury item, it was not expensive.
A Good Proposition
As an entrepreneur, you should be looking for a good proposition that fits in with the economic trend.
Financing your new business should be cheap in a recession – interest rates are, for example, at an all-time low – but you still have to convince your bank manager, or any possible backer, that you have a business that is going to succeed. That is as it always is! However, one possible advantage that you might have in a recession is that you might have been made redundant, and have had a reasonable pay-off. If you use some of that money to finance your business, you could – literally – be half-way there.
It's Easy When It's Easy
Let's look at it the other way round. If you start a business in an easy-trading climate, then firstly, money might be readily available, but it would be more expensive. Secondly, you might find business life easy and not work so hard at it. Then, when the hard times hit (and, as we have seen, they inevitably will – boom and bust is not dead), life might suddenly seem much harder. The creditors are calling up, but you've made no plan to make sales in a tough environment.
How much better placed you should find yourself then, if you start when it's tough, and then the good times come along.
Who Needs What?
If you would like to start a business, but are not sure who's going to be buying in times of a recession, take a look around. Do read the newspapers. Who is crying the loudest? What are consumers missing? What trends are coming?
One of the biggest groups of consumers, still growing, and in need of some assistance in these tough times are the over-50s. In the main this group owns their own property, have savings and, in modern times, like to keep active and fit. It is a potentially huge market.
The fundamental concepts of starting a business hold true in a recession as at any other time. Do you have a product that consumers are going to want to pay for? If you can make your customers central to your business, then you have a chance of success in bad times as well as good.
You might also like...