Why Starting a Business Should Not Be a Last Resort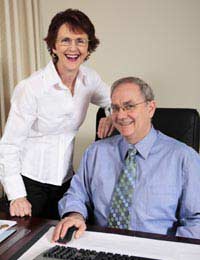 A lot of people end up running a business of their own. There's a bit of a problem with that. Running a business is fine, but "ending up" running implies that they were left with no alternative. That's a shame.
Many people do start a business when they've been made redundant. It's a good time in terms of the money they may have received for redundancy, and possibly the time for a career change. However, it's a shame that they have waited until redundancy happened to them.
How much better it would be to start a business when you want to, for your reasons, and at your timing, rather than being "pushed into it" by external circumstances.
Starting your own business because there is nothing left for you; because you can't get a job elsewhere, may help you, but it is not the best reason for starting your own business. Starting a business really should not be the last resort.
The Best Reasons
The best reasons for starting a business are because you want to, and because you have a great idea. If you have a desire to run your own business, then you are part-way to succeeding; if you are doing it reluctantly, then you are likely to fail.
Your business has to be your passion. It should encompass your values, and your great idea, and if your idea matches up with what you enjoy doing, then your chances of success are even greater.
Running your own business and being your own boss lets you escape from being told what to do, and gives you the freedom to do things your way and implement your own plans. Ultimately, of course, success or failure of the business is therefore down to you.
Passion
If you have a passion in life, then if you can set up a business with that passion at its core, you have a great chance of success. What more could you want than running a business – having a job – that is directly connected to what you love? What better incentive for success is there than being able to carry on doing that for the rest of your career? Make your dreams of that business a reality by starting when you want.
When To Start?
Start your business when you want to! You don't have to be out of work to start a business. You don't have to have an employment record. You don't have to have reached the end of the career road in which you were employed by someone else. You can start a business when the time is right for you – when you've got the passion and the great idea.
There is nothing to stop you running your own business while you're still employed by someone else – you just might find managing your time a little difficult!
There is not a huge amount of bureaucracy, although getting advice from an accountant would be sensible. Basically, it's up to you.
Age Is No Barrier
How old you are does not matter either. We have all read of teenage millionaires. There may not be many of them, but the point is that they started young – and why not. Equally, you can easily start a business at an advanced age. So long as you have got the energy, then go ahead and do it.
The key points are:
Start a business when you want to
Don't let others set your timetable
Have the Passion, the Energy and the Idea
Finally, if you have the idea and the will to succeed, then why wait? If you're employed by someone else, don't wait for them to make you redundant; don't wait for "something to happen".
Make it happen. Don't wait.
HOW TO WRITE A BUSINESS PLAN IS FOR SALE.
This website is for sale [more info].
You might also like...