Writing a Business Plan to Raise Finance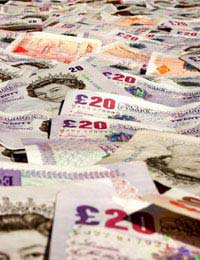 One of the key reasons for writing a business plan is to raise finance for the business. Investors do not usually put up their money for sentimental reasons. They are looking for a return on their investment, and the business plan should help them see how they will achieve this.
Nearly all new businesses need to raise money to begin to trade, so the business plan needs to show any potential investor or bank when and how they might get a return on their investment.
Financial Forecasts In The Business Plan
The business plan should have a section on finance. This can include, or add as an appendix, a sales forecast, a cashflow forecast and a profit and loss forecast. It is sensible to project these as far forward as is necessary to show a return on investment. If your forecasts only go forward one year and the business is still in deficit, then any potential investor is likely to ask: "When do I see a profit?" If your answer is, "three years," then you should show at least three years of forecasts in your business plan. If your reply is to say that you don't know, then you should be able to understand why an investor might turn away and look for alternative investments.
Raising funds for your business should not be treated lightly. It needs careful planning. Of all the selling tasks you have, raising finance in the first place is likely to be your biggest.
To make your case you must know:
How much money you want
Who to approach
How long you want the money for
What security you can offer
All your figures and plans inside out
How Much Money Do You Need (Want)?
To know how much finance you want (and it is want, rather than need), you need to work through the figures in you key financial documents: sales forecasts, cash flow forecasts, profit and loss forecasts. Your first effort will not be your last. In fact your final effort will not be your last because when you have your final, most accurate projections, you need to add even more pessimism before you present them for inspection by potential financial backers. In that way you will be asking for money than you truly believe you need; and, if your most accurate figures work out right, then you'll be able to offer a return on investment to your backers sooner than they thought – good news!
Having said that, you don't want your figures to look so bad that investors will be put off. There's the trick – you need to make your figures pessimistic, yet attractive enough to lure investors.
So you really need two sets of figures: the first set is what you truly believe will happen, and the second set is for the eyes of investors. You need to know both sets of figures intimately, so that when you are quizzed by investors you have the answers at the snap of your finger and thumb. (Witness the downfall of many a would-be entrepreneur of TV's Dragons' Den when they simply can't answer the financial questions – knowing your finances is absolutely crucial.)
What Is The Money For?
You need to know what the money is for. Will it be used to set up the business (hopefully a one-off cost), or will it be used as working capital to assist cashflow while the first sales are being made? Make this clear in the business plan.
In the business plan, show how you hope to raise the money. Is it from the bank? Or from selling shares? Or from family and friends? Or from other sources, such as grants? Potential investors will want to know the other type of investor they're sharing with.
Your business plan must answer as many questions as possible to make investors interested in your business. They will probably be looking at many potential investments. You need to convince them that your business is the right investment for them.
You might also like...