About Our Site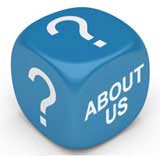 HowToWriteABusinessPlan was formed to offer a unique reference point on comprehensive advice on creating a business plan.
If you are starting up a new business, then you will need to create a business plan. HowToWriteABusinessPlan has been written to offer a one-stop reference point containing comprehensive advice to help you create a business plan.
The site is full of expert information on business planning and how to write a business plan. Starting from a blank sheet of paper the site will advise you on topics such as: business types and structure, finances (including profit, loss and cashflow), goals, objectives, targets, strategies, sales and marketing, expanding the business, staffing and operations.
The site is designed to be a single UK resource to provide practical advice as well as interesting features on the topic.
Written by, and drawn from, experienced and respected business sources around the country, HowToWriteABusinessPlan brings you a large number of feature articles and expert analysis on a wide range of sub-topics, designed to make your business planning interesting, thought-provoking, and help make your business successful.
Our concern was that there was no single UK resource for interesting features and practical advice on this subject.
Our features and articles are written by experts - who have experience, or a particular interest in this area.
Our Background
HowToWriteABusinessPlan was founded by John Rowlinson, the founder of PtS.
John, through PtS, is involved in a number of ventures including software and property companies. A percentage of revenue from these activities goes towards funding HowToWriteABusinessPlan and a number of similar sites.
Our focus is simply on having experts create the highest quality information possible that is widely read.
Related Articles in the 'Site Information' Category...