Business Plan: Measuring Actual vs. Forecast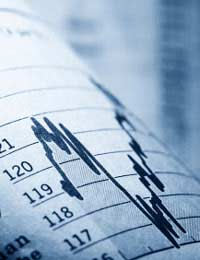 Measuring what happens in your business is important for you to understand whether you are achieving targets on the way to striving for your goals.
Without something that is specifically measurable in your business plan, you are not going to be able to review later and compare "actuals" and forecast.
Business Plan Objectives
A business plan should contain the vision, mission and the strategies of a business. These are based – either explicitly or implicitly – on a set of values of the owner(s). The purpose of strategies is to make the business successful, aiming towards the vision, with the values firmly in place as the foundation.
A business plan should contain strategies, goals and objectives. Business plan strategies can be focused on a wide range of areas, such as: revenue, culture, growth, target markets, strategic alliances, products, staffing, technology etc.
The strategies of a business provide a framework for key decisions and for objectives. Although strategies in themselves are not always clearly measurable, they should certainly lead to objectives that are.
Having a goal of "vast improvement" in, say, customer service, may be admirable, but in 12 months' time, how are you going to know whether you have achieved it? Gut feeling? That's not good enough. You have to have a target that can be measured.
SMART Objectives
Objectives are the items that should be used for measuring. This is managed by making objectives adhere to the SMART principles (i.e. Specific, Measurable, Achievable, Realistic and Timed).
"Achieve a vast improvement in customer service" is not a SMART objective.
"Increase first level resolution of customer queries to 80% in 12 months" is an example of a SMART objective.
So is: "Achieve a 75% positive response on the Customer Services survey in the coming year".
It can clearly be seen that these example objectives are measurable. In a year's time you could come back and measure whether you have achieved such an objective.
Finance Forecasts
Business plans also contain forecasts regarding the finances. These will be related to sales, costs, profit and loss and cash flow. They will also be set against a timed period. This may be a year or, in all likelihood, will be broken down by month. In this way, those financial forecasts are directly comparable with actual figures – as long as the business is measuring its actual figures, as this of course is essential.
Indeed, it is important that, once objectives have been set in the business plan, steps are taken to take measurements for those objectives. To go back to the examples above, the objectives will be useless unless you can measure the number of customer queries being resolved at first level or actually carry out a Customer Services survey!
A business plan should be an ongoing "living" document. It should be a document by which people within the business determine their annual, monthly, weekly, daily activities. It is the driving force behind the business. The strategies and goals shape the direction and the objectives give some specific targets to aim for. After a period (maximum of a year) actual figures for objectives and financial forecasts should be compared with those contained in the plan.
Then what?
Measure And Compare
As the business plan is a living document, it can, and should, be changed. Financial targets may not have been met; objectives may not have been achieved; financial targets may have been exceeded; objectives may have been surpassed. The business plan should be modified accordingly, but not before reasons for missing targets (either higher or lower) are explored.
For each objective, examine the figures of actual versus forecast, and investigate the reasons why targets were missed. It is not a witch-hunt; it is an attempt to understand why the objectives were not achieved. Maybe the objectives were not achievable or realistic after all. Perhaps external factors changed. Perhaps marketing budgets had to be cut for unforeseen reasons.
An understanding of why targets were missed must be reached before financial forecasts and new objectives can be put in place for the modified business plan for the next year.
It is crucial to measure what has actually happened in the business against the forecasts in the business plan. The plan sets the direction for the company, and the objectives in the plan set targets. If the targets are not met, you, as the business owner, need to understand why.
You might also like...