What Business Values Will Be Important Beyond 2010?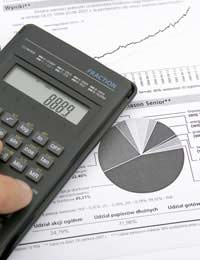 The events of 2007 and 2008 may have changed the business world forever. Banks have been nationalised, household names have disappeared from our High Streets, credit is hard to come by, and a deep recession has been the result.
It has been hard to follow while it has been unfolding around us.
What will happen next? Where does it leave businesses which survive? What should they do now?
What values should a business set for itself in the coming decade?
Ethics And Trust
It is likely that businesses will be judged with an element of distrust for a period. Customers are likely to ask themselves how reliable this company is? Are they (the customers) going to really get what they've asked for? Investors, especially, are likely to want to know much more about a company. How stable is it? How ethical?
It is going to be very sensible to have a value around ethics and trust, or integrity and honesty. Even if you think it might be assumed and obvious, say it in your business plan. Tell the world that you plan to be honest and trustworthy; then be so! Anyone reading your business plan will at least be comforted that you say you're going to be ethical.
Greed Is Bad
Greed will not be seen as good in the next decade. "Greed is good" was an '80s creed that had some echoes in the first decade of the 21st Century. However, the perceived greed of the banking fraternity in the last couple of years will mean that anyone seen as greedy will be frowned upon in the next decade, because you will be seen as taking advantage of the people who can't fight back.
Customer Orientation
Assuming you are not going to take advantage of your customers, express your business value as customer care, customer satisfaction or something similar. Make your customers happy, because happy customers will return, and the next decade is going to be a tough for finding, and keeping customers. You need to do everything you can to keep them happy.
Value
You will have to be seen to be offering good value. Along with avoiding greed and giving your customers satisfaction, you will need to be perceived as giving good value. In winter 2008 some retail outlets fared well in difficult circumstances because they were seen as making good sale offers. Examples are John Lewis and Next. Conversely, Marks & Spencer did not catch the right mood and ended up having to close down several of their stores. Offer good value, and make sure you tell the customers that you are doing so.
Environment
In the short term, while the economy is in a dire state, the public may forgive businesses who don't have the environment at the top of their agenda (especially if they are offering good value, e.g. Primark), but as we emerge from the recession, the environment will quickly make its way back to the forefront of people's thinking.
Waste will be frowned upon, and anything that does damage to the environment is unlikely to last. With people possible being charged for "their" rubbish, there will be a back-lash against companies that supply goods is wasteful packaging. In Christmas 2008, there was even a small rebellion against Christmas cards. How will cards and wrapping paper fare in the next decade?
So "Corporate Social Responsibility" will come back into every business's thinking. It would as well to keep your mind on it now, so you are not caught out.
Can your company cut down in these areas:
general waste
paper use
electricity use
car or transport use (i.e. promote home working)
office space
Any company seen to be recycling beyond the perceived norm will be likely to fare well in the public's estimation.
Wealth Creation
Businesses are set up to create wealth, either for their owners or for their investors or for their employees. This is a good thing – so long as it is not greedy. That is why, quite simply, businesses closing down is a bad thing; businesses starting up is a good thing.
The closure of many businesses in the current recession will undoubtedly create opportunities for brave entrepreneurs, and small businesses might be favoured above big ones. Go for wealth creation and be clear about who your are making wealthy – you, your employees, the local community, the country. All are admirable targets.
You might also like...