Business Plan: Operational Details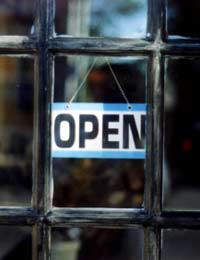 Your business plan should include a section on your operational details. This is where you can outline how and where you are going to actually create your product or service.
The business plans contains various sections on the business management, finance, marketing and how you hope the business will grow to make you and investors rich. However, it is also important to tell readers how you are going to produce your service or make your product. It need not be in great detail and it should certainly avoid technical jargon, but it must show a workable set of processes.
Premises
How important is it that your business has premises? If you're manufacturing something, then it's highly likely that you'll need premises. However, if you're a financial adviser, a solicitor, an accountant – there are many examples – do you really need premises? Renting (or owning) office space can be very expensive, and may be a cost you could avoid, especially if you are the only person in the business.
You also need to consider location for ease of transport links and car parking spaces and costs, both for staff and visitors. What is access like for pedestrians and delivery of supplies?
If there are more than one of you, or if you employ staff, then premises may seem more important, but is that so? There are plenty of examples of "virtual businesses" these days – business which exist by virtue of the people, but they all work from home, or on the road, or independently. In the business plan it is worth outlining your plans – especially if you can demonstrate a commitment to saving money.
Premises can be useful for service-based businesses that don't have a need to house plant, machinery or anything like that. Simply having your own offices can promote the credibility or your business, rather than meeting in your own home, or at a local hotel.
Suppliers
Who are your suppliers? Remember it is not simply suppliers for your manufacturing process. There will be a number of other suppliers of overheads, such as stationery, IT equipment, vehicles etc. Try to consider everything, and include notes in your business plan under the section of Operational Details.
Manufacturing Facilities
We have discussed premises above. If you are going to be manufacturing something (rather than sub-contracting the process) then you will need premises. Here you need to think about the facilities you will need to enable your manufacturing process to proceed smoothly. There are various types of premises that might be suitable: managed workshops and small business centres, science parks, and, increasingly these days, converted farm buildings.
Make sure, however, that all the facilities you need will be available. For example, does the facility you're looking at have telephone and Internet access? One benefit of using a managed workshop or a facility shared with others is the possible bonus of joint services, such as secretarial services, cleaners etc. You might also get less tangible – but equally important – side benefits such as mutual support and business introductions.
Equipment Needed
Again, if you are constructing something, what equipment will you need to do that? How much space will you need to house the equipment? Are there any restrictions on the use of the premises? Will noise and cleanliness be an issue with your line of business and the local area?
IT Strategy
It is inconceivable for any business to run without a computer these days; even if that computer is a PC or laptop belonging to the sole owners.
So much potential business is conducted via email and a website is almost essential, making a computer vital. If you have more than one person working in an office, do you need a PC each? Will they need to be networked? What other equipment will you need: printers, scanners, cameras etc?
Also, consider back up mechanisms – how much would your business suffer it you were to lose all the customer details that you keep on computer? Do you have a disaster recovery procedure and contingency plans?
General
You can look for available premises in your local newspaper, via estate agents dealing in commercial property, via your local authority, on the Internet, or via local business groups such as Business Link.
It is highly possible that your business will take out a lease on the premises. This is where you might need a solicitor to help you with the small print. Briefly, things to look for are:
Length of lease
Are the premises listed?
Rent reviews
Subletting rules
Insurance and repairs responsibility
Searches (as per house purchase)
A section on the business's operational details is important in the business plan. It gives an indication of the physical set-up of the business, how and where you are going to make your product (even it's a service), equipment you need and your IT strategy.
HOW TO WRITE A BUSINESS PLAN IS FOR SALE.
This website is for sale [more info].
You might also like...
Please I would appreciate any advice on what I plan to do;which is opening a photography studio strictly for pets . ... Either with costumes that would make reference to a particular season,for example Xmas) or wearing your favorites team's Jersey or aspecial 'S personality you admire.We will make portraits Xmas cards or anything ordered,either online or Present. REALLY appreciate any help with my project.
Alex
- 24-Oct-19 @ 8:26 PM