Effectively Completing the Operations Plan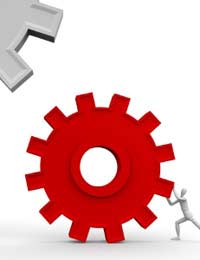 The operating plan section of the business plan should describe the actual cogs, wheels and physical parts of the business. This will not only include machinery and plant, but also the premises and location of the business, and therefore supply and distribution too. Although they may not be covered in detail, it may also be worth touching on the processes within the operation in the business plan too.
Keep Costs Under Control
It is important to try to not let the operation run away with itself, so an eye on costs, expenses and the bottom line is a necessity. After all, the operation of a business will be running day after day, so any repetitive costs can quickly build up. Any savings made can make a big difference.
Any potential investor reading your business plan will want to be confident that you have your manufacturing process (or whatever production process you are using for your services) fully understood with costs under control.
However, it is highly likely that when you write your first business plan you will not have all stages of the operations process tied down. How could you have a full production operation in place before you've raised the money to do it? It is highly unlikely.
Understand Your Operation
Therefore, you need to demonstrate your understanding of the processes, problems and pitfalls that you think you will come across, and how you will deal with them. You also need to show your awareness of the standards and regulations in your chosen industry, and whether you will join any relevant organisations to ensure that you keep on top of legal changes in the industry.
You need to talk about your location, your premises, the associated costs, and why these premises are right for your business.
Suppliers form part of the operations of a business, so the business plan should also mention suppliers. Do you know who your suppliers are? Do you know their prices, terms, conditions? Do you have a back-up plan in case your suppliers let you down?
The last question also applies to your IT system. Do you take back ups? Do you have a disaster contingency plan? Think about how you would cope without your computers, and what steps you would need to take to recover your data and your online operations. Many of your processes for managing the business will be on computer. You probably can't afford to be without your IT system for very long.
When you write about your operations in your first business plan, many questions will remain unanswered, so you should identify what you have done, and what remains to be done. For the actions that are outstanding you need to outline the actions you are going to take.
It might also be worth having a Risk Analysis section, to identify the top threats to the smooth running of the operation, and how you would manage or deal with those risks. This should not be long, technical or unwieldy; however,
You should also mention other aspects of your operation:
Specialist equipment
Requirements – power, light, ventilation, drainage
Production Processes
The production processes of a business are those that deal with the day-to-day running of the manufacturing or service delivery of the business. What do you produce, and how do you produce? What are the processes involved? How do you get from "nothing" to your finished product or service. That is what production processes are all about.
Questions here will relate to stock control, and the delivery process. How will you get your product to the next user? This may not be the end-user; you might be sending your product on to retailers, agents, or supplying one part of a larger manufacturing process.
The processes within an operation enable the operation to be repeatable and scalable. Without processes you are unlikely to be able to build a business. A scalable business is what an investor will be looking for, so demonstrate in the operational section of your business plan how you will set up and manage processes to enable your business to grow.
The operational section of a business plan should demonstrate to the reader that you have the processes within the production of your service or product under control, both for costs and efficiency.
You might also like...