All About Branding in your Business Plan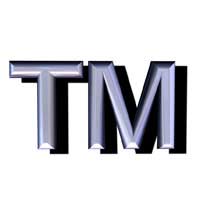 Your brand should help a customer make a buying decision in your favour. Aspects of a brand – name, logo, colours, slogan, music – should help create a positive impression of your product or company.
A brand is a collective representation of the ideas of a product or its producer. The brand may use the name, images (such as a logo), a slogan or a range of designs to represent a company or a product or a range of products.
Brands
Brands are built up over a period of time, being an accumulation of experiences based on the above, and brought to the notice of prospective customers by design, advertising and marketing.
A brand is a hook upon which customers can hang their familiarisation. An image may be recognised, or a logo, but eventually it can come down simply to colours, fonts and combinations.
Branding builds up a relationship between the provider and the customer, and underlying that relationship must be trust; the brand must represent trust of the company.
Purchases are not always (in fact, very rarely) completely rational decisions. There is a lot of emotion attached – and that may be as simple as liking the colour, or the song in the advert. These things are all part of the brand.
Name
What's in a name? Can a name be important enough to build up trust? Yes, it can. Equally, a poor or meaningless name can put potential customers off. The name of your business or product should help the customer bring to mind positive feelings about the product. This can never be achieved straight away, and could take number of years to achieve.
If a bad name can bring a sense of antipathy to your company or product, then choose well. Avoid obvious clangers, and if your name is some kind of new word, do some research to ensure it doesn't have a negative meaning in a different language.
Your company and product might share the same name, meaning that one brand can represent both, and you have neither the effort nor the confusion of two brands. However, you may have – now of in the future – more than one product which would make the use of a single name impossible.
Logo
Your logo can start to build up quick-recognition images – such as colouring, fonts, styles – that simply hearing a name (e.g. on the radio) could not do. Your logo helps to – literally – create an image for your company or product. Ask yourself what you want that image to convey. It will probably tie in with the type of marketing you wish to do, and that will come from the market research you have done, or will soon do!
You should avoid a confusion of styles. If you have a logo with a particular colour and font, then be consistent with the use of those colours and font. If you use more than one style in different places (e.g. letter heading and your website), you will not be building a consistent brand which your customers can relate to.
It may be worth getting a designer in to help with your logo. He should ask questions about what messages you are trying to get across. It can be expensive, however, so when you choose a logo, be confident that you are happy with and are prepared to live with it for a number of years.
Business Plan
You should mention branding in your business plan. You might not have finalised your logo, your colours, your styles, but branding is all part of the marketing exercise that will bring and keep your company in the minds of your customers. Therefore, in the business plan, you should talk about branding in your marketing section as it is all part of how you will sell your products, and your company as a whole to buyers.
Buying is an emotional as well as a rational decision. Your branding should help customers make a buying decision in favour of your business. Be consistent with your branding and make it positive in name and images.
You might also like...