How to Set a Marketing Budget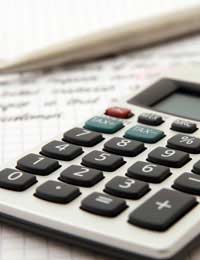 Setting a marketing budget is not easy for established businesses. For a new business, it is extremely difficult indeed.
In the end, the marketing budget may come down to how much money is available, but a proper plan for marketing would be a more than useful section of a business plan, and the finance required would be part of the business plan's finance sections.
No marketing = No Income
It is important to understand that without marketing a business is unlikely to generate much income. How will anyone buy your products if they don't know about them? Marketing is the link between your business, its products/services and the customers.
Setting a marketing budget should be preceded by an analysis of the market the business will be in. This will help you understand what other businesses do to market their products and services, and that will give you the first pointers as to how much they might be spending.
Percentages spent on marketing support – such as public relations, promotion, advertising – varies considerably between companies, from less than 1% of net sales (usually for industrial or business-related firms) to 10% (most often for consumer-related goods). Of course, you will only have an estimate of your sales revenue, so this will lead to a vague figure for your marketing budget.
It may also be the case that your initial marketing budget should be higher than it will be in the longer term. You have to get your business off the ground and generate some sales! With few sales at first, the marketing budget is likely to be higher than when you become more established.
What Are Your Competitors Spending?
Small businesses have to some idea of their finances; they estimate sales revenue, expenses, overheads and salaries, and then gross profit. What is left over might be used for marketing. It is almost certain to be the wrong way to do things, and a better way to set a marketing budget is to try and estimate what your competitors spend on marketing support and then try to match it.
In practice that may not prove to be workable, and you may be looking at more clever, subtle ways to market your product for a lot less than your established competitors are doing.
When considering marketing remember the four Ps of: Product, Price, Place and Promotion. Where will your customers go and what will attract them to buy your product?
As well as established well-known channels for marketing such as: Media (Press, radio, TV ), Advertising, Direct mail, Tele-marketing, Sales people, Press release, Promotions, Exhibitions, Trade shows, Seminars, Collaborations; you should consider other channels which may be a lot cheaper – or even free. These could include: networking (physical and online), speaking, writing articles (online and in the press), your website and related websites, online forums, and e-books.
Make A Marketing Plan, Then Budget
When you are setting up your business, make a marketing plan. What are you going to do this month, next month … for 12 months? Put each activity into month or months. Allocate each activity a cost (whether it is known or estimated). Now you have the beginnings of a marketing budget for your first year. By comparing this with your estimates for sales, other possible income and your other outgoings (expenses and costs, overheads, salaries), you will soon see whether your marketing budget is going to work.
Of course, cash flow is king, and you will probably have to move activities around to ensure that your cash flow is not adversely impacted; or you can re-address your financing to keep your marketing plan in place.
So:
Look at what your competitors do or marketing
Estimate what they spend
Try to match it
Explore cheap avenues for marketing
Set your marketing plan
Adjust the marketing budget to retain positive cash flow.
You might also like...