Marketing Facts and Figures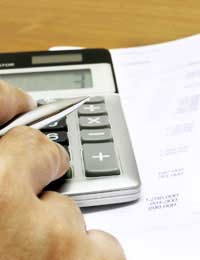 Marketing Facts and Figures
Marketing is the attempt by a business to anticipate and then satisfy the needs of customers in order to please the customer and also, further the needs of the business itself. Marketing is an inexact science, and requires some artistry, lateral thinking and some luck to succeed. Here is a quick dash through a few facts and figures concerned with marketing, which may prove useful to you.
Segmentation – Social Class
This is often talked about, but have you ever seen the full social class market segmentation list? No? Then here it is:
A Professional
B Managerial and technical
C1 Skilled: non-manual
C2 Skilled: manual
D Partly skilled
E Unskilled
Word of Mouth Marketing
Word-of-mouth marketing is the passing of information from person to person. It includes a number of subcategories, many of which are recent jargon. They include blogging, buzzing, viral, grassroots, social media marketing, and current Internet phenomena like Facebook and Twitter. These can be very valuable to product marketers. Figures from a study by the London School of Economics suggest the following:
A 7% increase in positive word of mouth communication adds 1% to company growth.
A 2% decrease in negative word of mouth stories increases sales by 1%.
Companies with above average positive word of mouth communications grow at four times the rate of those with below average word of mouth.
Sounds easy and obvious, but the secret is to get the good news stories out there and talked about.
Email Marketing
Figures reveal the following:
More than 8% of email addresses used in campaigns are no longer in use, are wrong or suppress incoming marketing messages as spam.
More than 25% of email marketing messages are opened in the end. That is 1 in 4 of all messages sent – a good figure.
Of the email messages sent recipients will be motivated to click on a link in 4.5% of cases.
Mobile Marketing
This is marketing on the move: your mobile or other hand held equipment. In 2007, Orange forecast the following spend for 2010:
Display - £88 million
Search - £51 million
TV Broadcast - £23 million
SMS - £7 million
Video on Demand - £7 million
In Game - £4 million
Orange forecast the following users by age group:
Under 24 - 29%
25-34 - 30%
35-44 - 22%
45-54 - 11%
54+ - 8%
Finally Orange said that 67% of the users would be men and 33% women.
Five Facts About Marketing
Most purchasing decisions are made subconsciously.
Repetition is the key to unlocking people's subconscious. On average, the message needs to be repeated seven to nine times before achieving results.
The more market data you have, the better you will understand your customers. Search for data, and collect your own.
Children influence family purchases. Yes, they do.
Mind how you market: people remember the most interesting aspect of your marketing, but maybe not what you're actually offering.
Five Myths About Marketing
Using short copy is good, because people won't read long copy. The truth is people want enough information to be able to make a good buying decision.
Radio and TV advertising is too expensive. The truth is that nowadays, the proliferation of channels, and the economic climate have brought down these costs. However, you need data about viewing/listening figures to ascertain whether it's worth it.
The best marketing will work instantly. The truth is that no campaign works instantly; it takes time, and requires repetition.
A company can stop marketing once it has a solid customer base. The truth is that customers will be lured away to competitors if you stop marketing.
Any publicity (good or bad) is good for your business. The truth is that bad publicity will hurt your business. Avoid, or have a plan in place to combat bad publicity.

You might also like...