How to Manage Existing Clients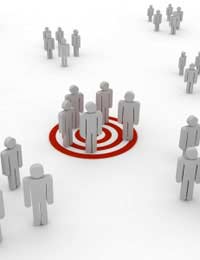 Managing your existing clients is vital to the success of your business. The money you spend on attracting new clients should lead to further investment in excellent customers service to keep those clients.
A fact of business life is that it is easier to get repeat business than it is to attract new clients. Yet businesses spend a huge amount of time, energy and money on marketing to attract new sales. Shouldn't they be spending it on managing existing clients?
Without attracting new clients there would never be any existing clients, so of course there must be some effort expended on gaining the business of new clients.
Two Fundamental Benefits
It is, however, vital to successfully manage existing clients. This can help in two fundamental ways.
It will help keep them on board, leading to repeat business.
It will give them better cause to refer you to their contacts, leading to further new business.
The latter is a much cheaper way of getting new clients than huge marketing campaigns.
You need, therefore, to have a plan to manage your current client list.
Firstly, and quite simply, you need to keep their details carefully. This is probably best done on a computer, but whether you need a large Customer Relationship Management (CRM) package or a simple spreadsheet system will largely depend on the size of your operation. Either one is only a computerised version of an old written card-index system. However, all people who might deal with existing customers need access to your system.
Treat Your Customers Well
Existing customers should be treated well. If a current client rings up and is answered by, "Who? Sorry, I don't know you…" then the gradual loss of that customer has just begun.
The old 80:20 principle states that 80% of your revenue is likely to come from 20% of your customers. Investigate where your revenue comes from. You might have a similar rule: 76% of my revenue comes from 18% of my customers. Those 18% of your customers are your business's life blood. Treat them well.
Marketing campaigns should not be directed exclusively at trying to gain new sales. What about aiming marketing campaigns at existing customers? Loyalty schemes are a prime example of companies trying to keep customers on board with them.
Conversely, most mortgage lenders do the opposite. Nearly all their efforts are targeted at gaining new customers; hardly any are aimed at keeping existing customers. It must be a particular quirk of that industry: once they've "got" you, then think they can keep you without effort. It is certainly less true nowadays than say, 20 years ago.
However, in your business, you should aim to manage and keep your existing clients. Here are some easy things to do:
Get to know your clients
Get to like your clients (and hopefully they will like you)
Keep in regular contact with your clients
The little things count (e.g. Christmas cards)
Offer existing clients deals (as well as those to attract new customers)
Customer Service
Customer service is so vital. The effort you put in to get your new customer on board will be quickly forgotten if you neglect them once they are customers. If the after-sales service you provide is poor, then it is likely they will move away and become somebody else's client. What was the price then of all the time, effort and money spent on attracting them as a new client? It's suddenly wasted, and you will have to go to even more effort to get them back!
So, don't waste it by having sloppy customer service. Rather, invest in your clients by giving them excellent customer service. Then they are more likely to stay with you, and refer you to other people on their contact list.
Leaving Clients And Bad Clients
If clients do decide to leave you, find the reasons why. Ask them if there is anything could do, or could have done. If you don't manage to keep them on board, you should learn something that will enable you to keep other customers in the future.
There is a reverse side to this as well. Not all clients are good or desirable clients. A simple example is a late-paying client. Consider whether the time and effort required to chase after late payments is enough to justify retaining that client.
Managing existing clients well should mean that you keep the good ones, and has the added benefit of potentially leading to referrals as well. Money spent on keeping good clients is an excellent investment in the future success of the business.
You might also like...