Preparing a Business Plan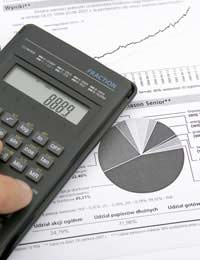 If you are starting a new business – whether it's going to be big, a partnership, just you; whether you're new to business or have been there before; whether you're making biscuits or building yachts – if you're serious about your business, then you need a business plan.
A business plan is a bit like a road map: it helps take you on a journey from A (your start point) to B (your objective) enabling you to see how to get there, and how long it might take you.
You cannot keep your business plan in your head; it needs to be written down. There are several reasons for this. The first is that you need to share the business plan with the people who are going to turn the plans into reality: your business partners, colleagues, or, if it's just you, then you! Your ideas need to be written down so that everyone involved can fully understand and follow them.
The second reason is because you will probably need to present your business plan to your financial backers. If you plan to raise money to run your business, the people or institutions lending you money will want to see your financial plans and understand how your business is going to make money and give them a return on their investment. That should be in the business plan. Even if you don't need to raise money – you may be funding it all yourself – you are likely to be asked for your business plan by the bank just to be able to open an account. They also want to know that they're not exposing themselves to too high a risk – especially in these days of financial upheaval.
The third reason for writing your business plan down is so that you can keep track of it, and enable you to keep track of your own activities.
So a business plan must be a written document describing the business, its objectives, the markets it is in, the strategies, and its financial plans.
How Long Should It Be?
A business plan need only be as long as is necessary to give a clear view of the points above. It could be anything from a single page to a dozen or so.
How Do You Go About Preparing This Document?
You should prepare it by addressing the following headings within the plan:
An executive summary – But only write this at the end, when the rest is finished.
A short description of the business – Quite simply, what is your business going to do?
Marketing and sales strategy – You've got a great idea, but how are you going to tell people about it, and get them to buy it?
Management team and personnel – Who is running the business? Who is working for the business? What relevant experience have these people got?
Operations – What are the processes you are going to put in place to run the business? Where will you be based? How will you measure your business? What IT systems and what machinery or plant will you be using?
Financial forecasts – How much will it cost to set up the business? How much will it cost to run on an ongoing basis? What turnover do you predict? What profits do you hope to make? How will you pay your staff?
To prepare your business plan you must answer these questions. You must be able to give a clear message to yourself, your partners, your colleagues, your financial backers that you really do have a viable business.
Preparing financial forecasts are a little more involved and will be the subject of future articles.
How Should You Present Your Plan?
Make your written plan look as neat and tidy as possible. For example, put it in some form of binding. However, don't over do it! Remember its main purpose is to be read by other people. Make sure it's in good English: have someone else, preferably two people, read it and make corrections where necessary. If you have an accountant already, get him to check through your financial plans and make sure they stack up. Finally, make sure it's understandable – don't get lost in a sea of jargon that readers will not understand. If that happens, they won't even read the whole plan.
When you are preparing your business plan for the first time, don't be afraid to draft it once, twice, as many times as it takes to get it right.
Remember also, that your first business plan is preparation for future business plans as it should be treated as a living document, to be updated, tracked and used throughout the life of the business.
HOW TO WRITE A BUSINESS PLAN IS FOR SALE.
This website is for sale [more info].
You might also like...