The Purpose of a Business Plan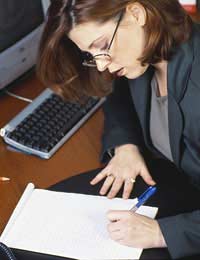 There is an old adage which runs: If you Fail to Plan, then you Plan to Fail. This isn't adapted for business - it applies directly to business.
Without a business plan, a business can get nowhere. How can a business know what it is supposed to do, how it will achieve its objectives, and whether it has achieved those objectives without a business plan? The simple answer is: it can't.
Business Plan Encapsulates The Business
Although planning might not seem very enticing to an entrepreneur or a new business owner as they want to 'get on with it', it is a necessity, and without a plan, exactly what are they getting on with? In fact, the business planning process can be very exciting as it begins to encapsulate what the business is all about.
As well as helping business owners to really understand what their business is all about the business plan serves the following purposes:
To help in raising money from external sources
To keep the business on course
Nearly all businesses need to raise money, so the business plan needs to show any potential investor or bank:
When and how they might get a return on their investment
That the business owners are capable of running a successful business
That the business is viable
One fear that concerns new business owners when confronted with the need for a business plan is that they feel it should be long and wordy. The good news is that it does not have to be. Anyone reading a business plan is equally likely to be put off by a weighty tome. Therefore it should be to the point, clear, and backed up by figures that add up. Two or three pages will be plenty.
The business plan needs to tell the reader:
What the business is going to do
What the business is about, in a nutshell
What the business objectives are
What the strategies are to achieve the objectives
What actions will be undertaken to meet the strategies
The figures to demonstrate that the business is viable
A business plan is usually the first official contact with a potential investor. Therefore it also serves the simple purpose of getting across the professionalism of the business. A scrappy, hand-written note is unlikely to win investors; a well-presented, neatly printed, easily read document will help with a good "first impression" of the business.
Business Plan As A Working Document
If the business plan succeeds in winning investment and the business gets underway, then the business plan should not be abandoned on the assumption that it has served its purpose. It has merely achieved a single objective. Now the business plan really comes into its own, as a working document. It will enable a business owner to keep control of the business, by comparing actual performance against the performance forecast in the plan. The plan should be updated, maintained, cross-checked and used for the whole lifetime of the business.
Of course things change all the time in business. Some ideas falter; new opportunities arise. The business plan is not cast in stone. Sales may be better than forecast for one product; they may be worse for another. This need not be a problem for the business plan. It can be changed, but it is always a good idea to examine the reasons for differences from forecasts.
A business plan is essential for a new business. It should not be regarded as a nuisance, but a means for getting investment, and a way to control your business, not just at the beginning, but for ever.
HOW TO WRITE A BUSINESS PLAN IS FOR SALE.
This website is for sale [more info].
You might also like...