Basic Costs to Run a Business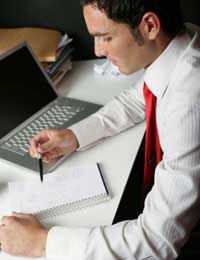 What will it cost to run a business? It will be nice to make some sales and see the money coming in. However, before you make a profit a lot of money will be going out. Where might the money go?
It nearly always surprises new business owners how much it actually costs to finance a business. Costs are nearly always higher than anticipated. Why is this? It is usually quite simply because they cannot think of everything. Hidden costs only come to light as the business actual trades from day to day.
We will have a brief look at the obvious costs, and come of the not so obvious ones.
Visible Costs
These are costs which are easy to understand, though that doesn't mean they will always be easy to forecast.
Salaries
Overtime
Benefits
Consultants
Rent
Equipment
Maintenance
Inventory
Supplies
Overheads
Utilities
Salaries, including overtime and benefits are self-evident, but also consider that at some stage you will need consultants: accountant, solicitor, web designer etc.
To the cost of renting your premises you will need to add equipment purchase or hire, including computer hardware and software. Then there is maintenance to your premises and equipment. There will be other overheads, including utilities: electricity, water, gas, telephones etc.
To make your product you will need supplies and you will almost certainly have some inventory.
All these things are a cost to the business, and represent money going out of the business before any profit is made.
While they may be fairly obvious, there are a whole host of potential costs that are not so self-evident.
Consider these:
Advertising
Bank charges
Books
Designers
Entertainment
Hotels
Insurances
Magazine subscriptions
Marketing
Meals
Membership (Professional bodies etc)
National Insurance contributions
Pension provision
Service subscriptions
Sick pay
Signs
Stationery
Tax
Training & development
Travel
Website management
There are several items on this list that, when you are drawing up your first budget, you simply wouldn't consider. Yet, by the time your operation is underway, many of these costs will start to kick in fairly quickly. It won't be long before someone needs to go on a training course, and that brings in: training, hotel, travel, meals, entertainment!
Soon one of your colleagues is asking to buy some books, and a magazine subscription – all for the benefit of the business in the long term; but all outgoings in the short term.
You can see how quickly things could get out of hand unless a tight rein is kept on expenses.
Your second budget is bound to be more realistic than your first in light of the experience you gain in the first year!
This is still a list of tangible (visible) expenses. You can these going out of the bank account or petty cash box. But what about costs that you can't see?
Hidden Costs
Hidden costs are things that you can't see. They are intangible; some you can't even put a value on. However, there are a number of things that can cost your business in ways other than money leaving the coffers. These are more likely to result in less money coming in.
Consider:
Accidents and injuries
Administrative or billing errors
High employee turnover
Inadequate or over staffing
Lack of clear business processes
Lack of proper equipment and equipment downtime
Lack of training and technical ability
No clear vision, mission, business purpose or strategy
Poor employee motivation
Poor credit terms
Staff frustration
Theft & breakages
Waste
You can no doubt add to this list. It may not be endless, but it is long. These are the things that slow a business down, that prevent it running as smoothly as it should. Hardly any of these things will be considered when the budgeting cycle comes round. Yet, if all these things were addressed, you would have a business with well-oiled cogs, all set to run smoothly and make few hidden losses.
It is almost impossible for a new business to foresee all the outgoings that it will have, yet consideration – at least of the visible costs – is an exercise worth going through. In addition, business owners should bear in mind the factors of hidden costs that can drag a business down.
HOW TO WRITE A BUSINESS PLAN IS FOR SALE.
This website is for sale [more info].
You might also like...