Business Plan: Cash flow Analysis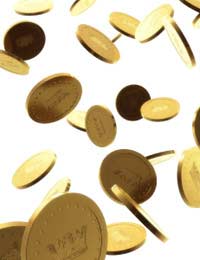 Your business plan should contain some indication of your projected cash flow for the first few months – maybe even up to three years – to demonstrate that your initial cash flow will be under control.
It is particularly important for a business to have its cash flow under control in this early period as this is when it may be raising finance by borrowing and things can easily get out of hand. A section on cash flow projection is a necessary appendix to a business plan, as this will show potential investors the viability of the business in terms of it cash flow.
Fundamentally, cash flow is the movement of money in and out of the business. Cash flow analysis studies the cycle of money coming into and going out of the business. The objective is to ensure that cash flow stays positive, with enough capital in the business to run it properly.
With all the best ideas in the world, a business will not remain solvent without proper cash flow management, and this can only be achieved with accurate cash flow analysis.
Items Affecting Cash Flow
Analysis of a business's cash flow involves looking at those items which affect cash flow. In summary these are:
Accounts receivable
Inventory
Accounts payable
Credit terms
If you analyse each of these financial items, you should get an understanding of any cash flow problems that you might have already, or where things might go wrong, and how you might improve your cash flow.
A business can easily be making plenty of sales and have a full order book, but go bankrupt because of poor cash flow management. Simply put: you could have spent a lot of money making your products to fulfil orders, but because nobody has paid you for them yet, you run out of cash. It is easy to see that it might actually be better to delay some orders until you've received some money for the first few.
How To Analyse Cash Flow
To do cash flow analysis it is best to look at monthly revenues and outgoings.
Revenues should be grouped into the following categories:
Revenue from Product Sales
Revenue from Service Sales
Outgoings should be grouped into the following categories:
Payments to Trade Suppliers
Salaries and Wages
Advertising & Marketing
Professional Fees Paid
Rent/Mortgage Payments
Insurance Paid
Telecommunications Payments
Utilities Payments
Remember that, for each month, you must show (or forecast) when you actually pay out/ receive the money – NOT when you make the sale (for example). It is the flow of money (cash) that is important.
The total of outgoings should be subtracted from the total of revenues and added to cash in hand. Cash in hand is carried forward to the next month. If that goes negative, the business will have no money – in fact, it will be in debt – and to cover that the business will need to raise finance somehow.
Performing a cash flow analysis can be an eye opener. However, forecasting is one thing, and actual cash flow can be quite different.
Be Pessimistic!
The most serious risk in forecasting cash flow is being too optimistic:
too optimistic about your sales volumes
too optimistic about when you will be paid
too optimistic about your outgoings and when you will pay
This optimism in forecasting can lead to problems in actual cash flow.
It is essential, therefore, to have a high degree of pessimism in your forecast. Plan for the "worst case scenario". Then, if reality turns out to be better than that, you will literally be "quids in". If not, then your cash flow planning should make sure that your business remains solvent.
Cash flow analysis should be performed regularly, and cash flow forecasting used to ensure that you can take action to avoid cash flow problems.
HOW TO WRITE A BUSINESS PLAN IS FOR SALE.
This website is for sale [more info].
You might also like...