The Importance of Budgeting in Your Business Plan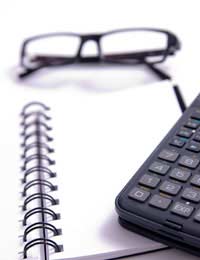 A business plan must contain some indication of future profit and loss and cash flow. This may extend as far as three or even five years.
Planning the finances of the business is critical at the early stages, when loans may be needed to support the set up of the business. Ongoing budgeting is equally important, as any business always needs to keep a handle on its finances, and that means knowing where they are going in the coming months and years.
A business plan is for the life of the business, not just for the start up.
Budgeting Gives The Business Targets
Budgeting is a simple case of planning where the money is expected to come in, and how it is going to be spent. Complications arise when actual income and spend vary from the plan. This is perfectly normal and no one can avoid – even the Chancellor of the Exchequer has to modify the Government's budget!
Budgeting helps give the business targets to aim for – though they're not cast in stone – and consists of a planning incorporating figures which you believe the business can achieve. There is no point in putting together a budget which has a host of high figures, if it's completely unachievable. Equally, a budget that is too easily reached is pointless as the business will not be making sufficient progress. It is best for the business to strive for the biggest profit that is realistically achievable.
The budget should be part of the ongoing business plan that is used to control the business. Budgets tend to be for a year, but can be for more. If set for a year, a budget needs to be ready well before that year begins; it should not be prepared as part of the same year's activities.
Wider Views And Real Figures
The budget should be put together using the knowledge of key people in the business – not just the owners. If you employ people, you need to get their views of how they think the business is going to perform in future months and years.
It is essential to compare actual figures – as soon as they are available – with budgeted figures. This will enable you to understand the variances and what is working well and what has gone wrong. It will also help you modify your budget for the future with real figures from the past, thereby enabling you to see if your cash flow is going to hold up. Keeping up with your real finances is critical.
Finance is the lifeblood of a business. If your cash runs out, your business will fail. Without a budget, there are no targets, and without targets there are no incentives for anyone in the business to achieve anything. That will lead to business failure.
How Much Cash?
When you initially prepare your financial forecasts in your business plan, you will see how much cash you need to raise to get the business going. When the business is up and running your cash flow forecasts will become cash flow budgets. They become real figures, which are targets which need to be reached for the well-being of the business.
Accurate budgeting will depend on payment agreements and credit terms. To ensure positive cash flow, you must always have enough money coming into the business before that money has to go out to pay to run the business.
Budgeting is essential for control of business finance. You must always know where the finances of the business are going to be in the future, so that you can ensure positive cash flow. Budgeting is the way to achieve this.
You might also like...